When I met with Tina and Rajiv, I promised them I wouldn't miss a beat….and I didn't….and there were LOTs of beats!  The festivities began on Friday night for the Welcome Dinner and Dance with a contra dance band!  REALLY fun time.  On the wedding day, the guests gathered at the stunning French's Point.  They were asked to gather around the farm house for a surprise for the groom. Rajiv (from India) walked out in his kurta, chumni and turban to find a beautiful horse waiting for him also dressed in Indian clothing.  What a sight as the guests walked with him as the procession began!!  Rajiv's surprise for Tina (from the U.S.) were two bagpipers leading her down the isle.  The bride and groom's laughter and joy witnessed by all was priceless.  I could write so much more about this day but lets let the pictures tell the rest of the story.  Below are some highlights for a quick peak.  To view the entire wedding and rehearsal dinner,  please click the link on the above menu on 6/27!
VENUE: French's Point  •  FLOWERS: Island Flowers  •  Jazz Band: Hot Club of Portland  •  Hair: Dish  •  PHOTOGRAPHER:  Kim Chapman , Lisa 2nd shooter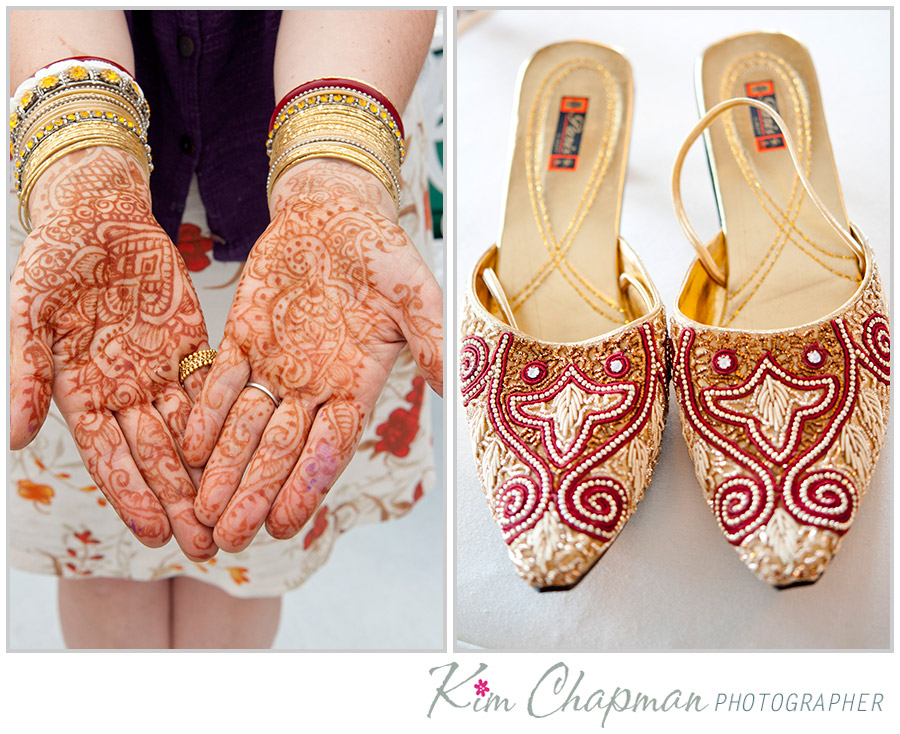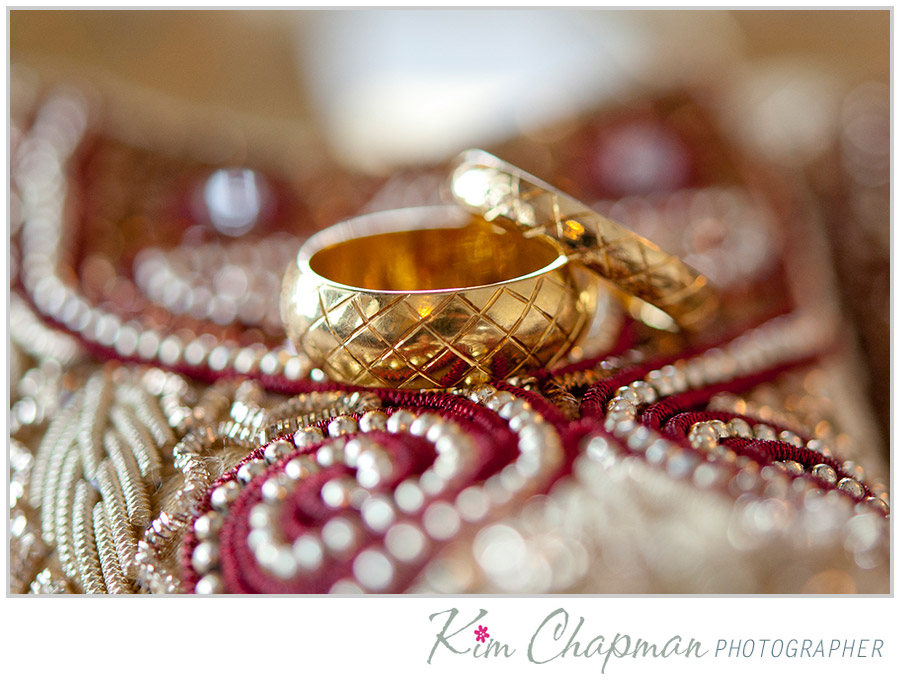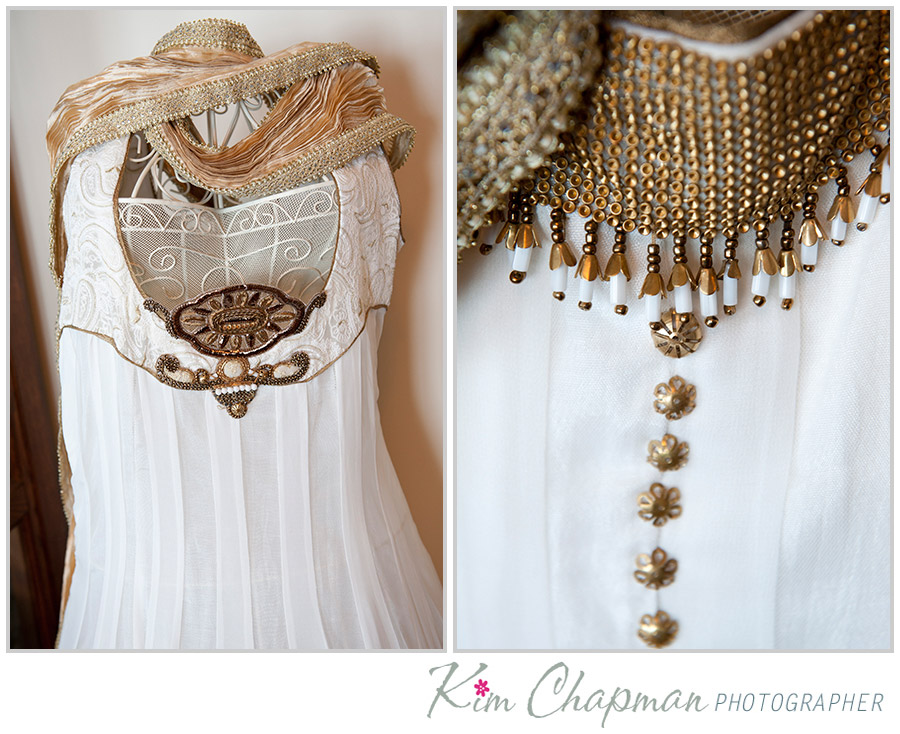 Thank you Rajiv and Tina for putting your trust in me.  I am truly honored as I know you have a worldly, awe-inpiring style and energy like no other that you must have also saw a glimpse of in me!